Advisories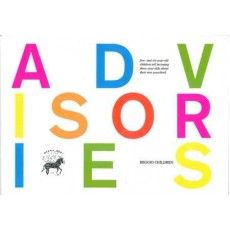 We are the explorers of the Diana School, we're the strongest of all, even though strength doesn't really count that much it's better to be intelligent… we're the best experts on dinosaurs, insects, tricks and jokes… we're writing some things for you so you
can learn them. The Big Kids of Diana School
The 5-6-year old children of Diana Preschool recount to the 3-year-olds the school they are coming to. In the book a game of stickers to find one's own way in the new school.
Edited by Paola Strozzi and Vea Vecchi
Graphic design by Rolando Baldini and Vania Vecchi
Published by Reggio Children
There are no reviews for this product.