The Diary of Laura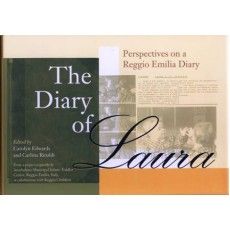 Perspectives on a Reggio Emilia Diary
Through the voices of Carolyn Edwards and Carlina Rinaldi this book presents a powerful tool of observation, reflection and professional development for educators.
An assemblage of affectionately written notes and photographs, the original diary chronicles the journey of one child's first month in a infant-toddler centre in Reggio Emilia.
Published by Redleaf Press (2008)
There are no reviews for this product.