The Little Ones of Silent Movies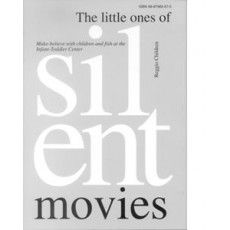 An extraordinary adventure between one and two year old children and little fish at Reggio's Rodari Infant-toddler Centre.
The children are so young that they have not yet acquired speech, nor a very sure stride, taking steps made clumsy by cumbersome nappies and tottering on account of the tugs of gravity.

Nonetheless, these children are quick of eye and hand, quick to make friends, and great communicators.

They are full of ideas and invention in their interactions, which are organised and reorganised.
Published by Reggio Children (1996)
There are no reviews for this product.