Upcoming events
Welcome
... to our programme for 2021.
Many of these events are discursive, although some are a presentation style. If you are interested in a group participation, for example, a whole staff group, please contact to discuss a group rate, and practicalities. We want to encourage group participation, but as the seminars differ in style we need to consider each case, and can hopefully offer you a discount and coupon code. Email robin@sightlines-initiative.com to enquire.
If you are interested in discussing bespoke professional development possibilities for your centre please get in touch: via the above email.
---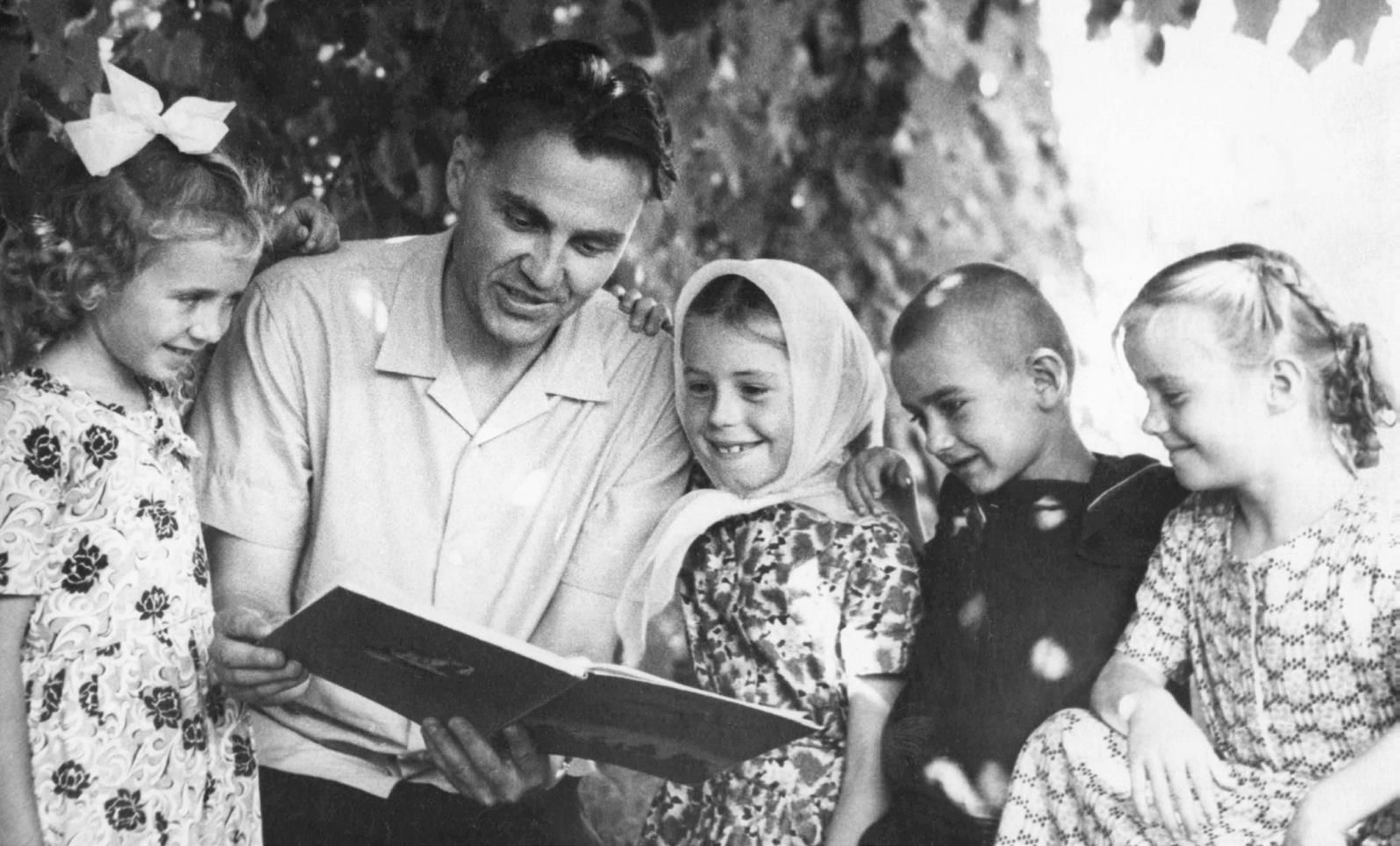 Vasily Sukhomlinsky was a Ukrainian school teacher. From 1948 to 1970 he was the principal of a combined primary and secondary school in the rural settlement of Pavlysh. His school was made famous through his many books and articles, which have been read by millions. Thousands of educators, from the length and breadth of the Soviet Union and beyond, travelled to see his school with their own eyes, and millions of educators around the world have been inspired by his example.
Sukhomlinsky was born in the middle of a civil war, and survived the famine known by Ukrainians as the Holodomor. He was nearly killed on the battlefield during the Second World War, and his first wife and child were brutally killed by a Gestapo officer, aided and abetted by local collaborators. He could easily have become an embittered man, but he found a catharsis for his suffering through his work as a teacher and his love for children.
Working in very difficult circumstances, he created a model school, and a holistic educational theory to support it. Those of you familiar with the educational philosohy of Reggio Emilia's Loris Malaguzzi will find much in common.
For two years before they join the compulsory school program, I work with little children in a preparatory group. I would call this period a school in curiosity. This is first and foremost an educator making contact with a child's brain, which is so plastic and responsive during the preschool years. The main method employed in making this contact is to inspire children with wonder and amazement. The main instrument is a teacher's words, and the main form of activity is excursions to the source of thought and language, in the midst of the inexhaustible richness of nature.
My aim is that a growing curiosity should become an autonomous force, governing the interests and aspirations of children.
If I manage to establish curiosity as an inextinguishable flame, I know that children will never lack ability.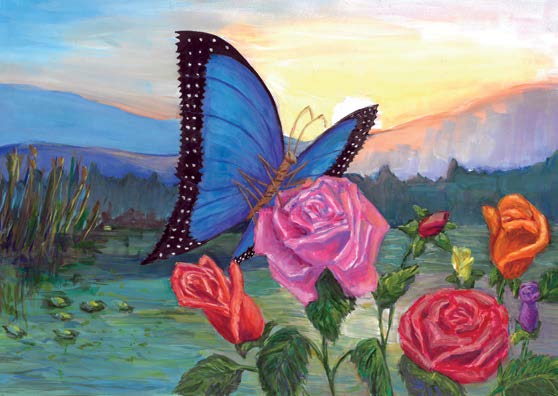 Yuliya Kiva (16) illustrating Sukhomlinsky's tale 'Morning Breeze'
This special session is led by Dr. Alan Cockerill, in Brisbane Australia (hence our choice of time.) Alan is translator of many of Sukhomlinsky's works, and collaborates with Sukhomlinsky's daughter Professor Olga Sukhomlyns'ka.
To our knowledge this is the first presentation to a UK audience (we hope worldwide) of the work of this remarkable educator, from whom there is much to learn in our ongoing challenges to build humane and creative education.
You can access on our website e-versions of Sukhomlinsky's book 'My Heart I Give to Children' and Dr. Cockerill's biography of Sukhomlinsky 'Each One Must Shine.' They give immense food for thought and action for any conscientious educator or parent today.
Registrants will be sent further introductory material, in order to make best use of this precious time, and we welcome participants' questions before the session: registrants will be invited to submit questions.
Date
Thursday 3rd June 2021
Price
£35
Member Discount
£5
Presenters
Dr. Alan Cockerill, Brisbane
Please Note:
Recorded sessions: to support the participation of registrants in other time zones, we will be making a recording of this session available to registrants.
The online platform will be Zoom: the link will be issued on the previous working day.
Times
9.30 - 11a.m.
Location/Map
online
A free introduction to our summer conference series investigating the shaping of education from ethics of relationship & listening.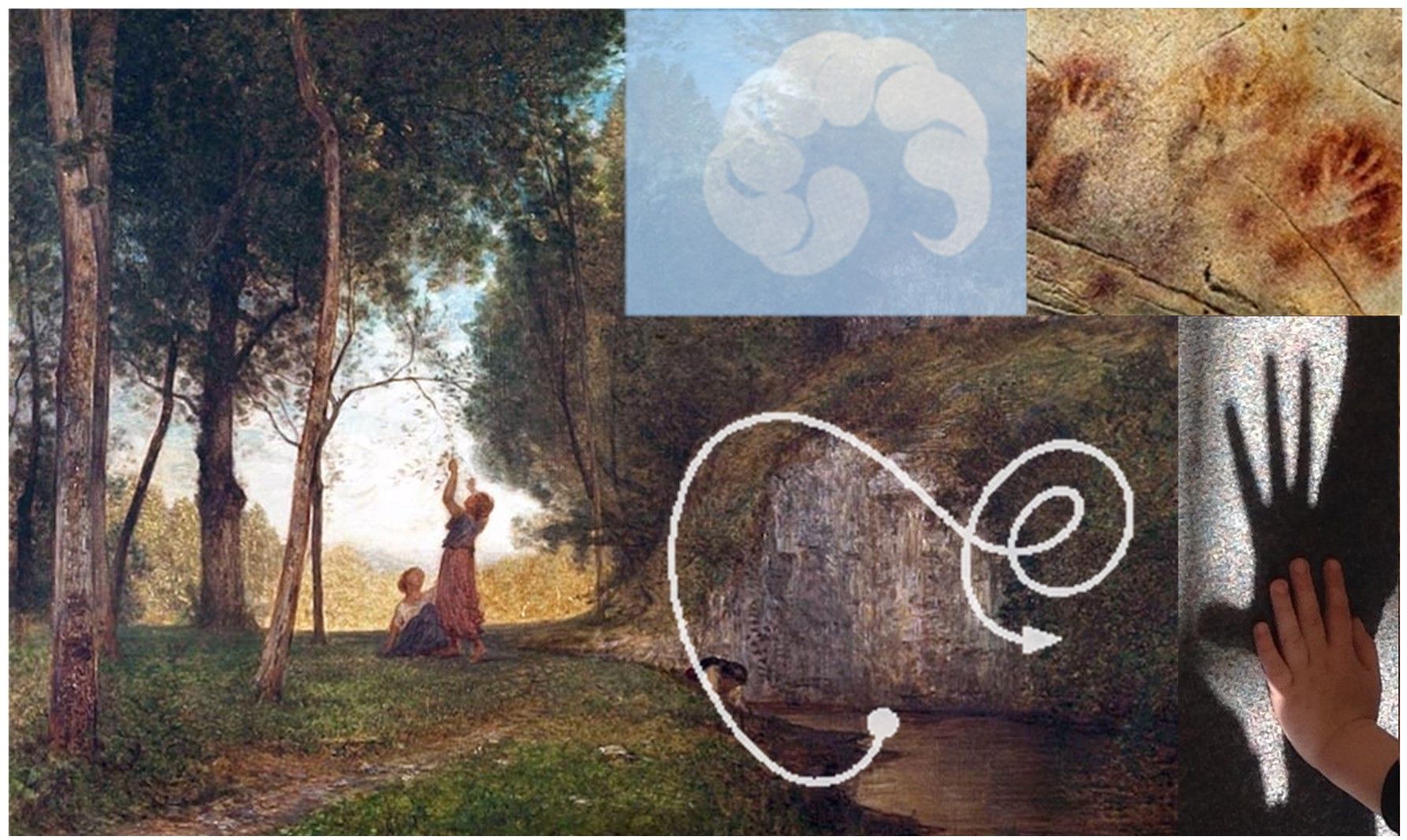 Education in England, including early childhood education, is increasingly narrow, instrumental and technical, subject to a culture of managerial accountability obsessed with targets, testing and readying, and that sees nurseries and schools as 'outcome factories'. In the words of Sir Ken Robinson, "we are living with a construct of education based on an outdated model of training for an industrial, growth economy…capacity for divergent thinking deteriorates with schooling…children alienated, not engaged, lacking aesthetic experience." Changing Educational Paradigms
Emphasis is on the individual and on an educational norm of transmitting pre-determined information and skills from educator to child.
But other types of relationship are available. Great educators, such as Reggio Emilia's Loris Malaguzzi, have built their education on the importance of groups, of dialogue and listening, of creativity and research, and of children and adults working together to co-construct meaning and empathy. Instead of a pedagogy of transmission and conformity, they have chosen a pedagogy of collaboration, conviviality, democracy and enquiry: this is the heart which will be exploring in our June - September conference series.
This session is an introduction (with free registration) to the ideas which we will be exploring in the series. This introduction will be by Prof. Peter Moss, ioE; Robin Duckett, Sightlines Initiative; Greta Ellis & Cathering Reding, Kirkoswald Primary School; Louise Lowings, Madeley Nursery School; Rachel Oakshott-Evans, Growing Places Early Years Centres.
Conference presenters & dates
Dr. Lorenzo Manera, Reggio Emilia, Italy - Tues 6th July, 4pm (uk times)
Professor Colwyn Trevarthen, Edinburgh - Tues 13th July, 4pm
Dr. Iain McGilchrist, UK - Tues 7th Sept, 4pm
Harold Göthson & Malin McConnachie, Stockholm, Sweden - Thurs 9th Sept, 4pm
Dr. Satish Kumar, UK - Tues 14th Sept, 4pm
Dr. Lesley Rameka, Waikato, New Zealand - Thurs 16th Sept, 7pm (uk time)
Discussion session - Tues 21st Sept, 4pm
You can read more about our invited speakers and the themes of their presentations in 'More Details.'
A panel of educators and others from Sightlines Initiative Network will follow the series and offer their thoughts and perspectives at the close of the series. If you would be interested in being a designated participant in this panel, please get in touch.
Register now ~ we will send participants useful reading and video links in preparation.
Date
Tuesday 29th June 2021
Presenters

Prof. Peter Moss, Institute of Education, London

Robin Duckett, director, Sightlines Initiative

Louise Lowings, Head, Madeley Nursery School

Catherine Reding / Greta Ellis, teacher/Head Kirkoswald Primary School

Rachel Oakshott-Evans, Pedagogical Manager, Growing Places Nurseries

Please Note:
Recorded sessions: to support the participation of registrants in other time zones, we will be making a recording of this session available to registrants.
The online platform will be Zoom: the link will be issued on the previous working day.
The series will begin in July. Contributors will include Professor Colwyn Trevarthen, Edinburgh; Dr. Lorenzo Manera, Reggio Emilia, Italy; Harold Göthson, Stockholm, Sweden; Dr. Satish Kumar, UK; Dr. Lesley Rameka, Waikato, New Zealand; Dr. Iain McGilchrist, UK.
Times
4 - 5.30 p.m.
Location/Map
online