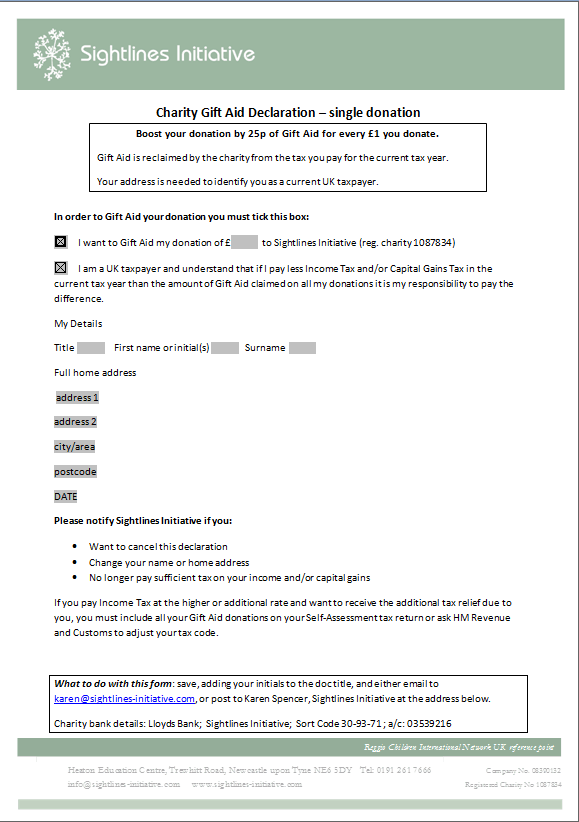 We do not get funding from government – we raise money ourselves for projects and through coaching and courses.
In the past, trusts and foundations including the John Allbar Trust, Surestart, Arts Council England, Esmée Fairbairn Foundation, Natural England, Big Lottery, Youth Music, individuals, schools and local authorities hve recognised and financially supported the work we have done. However, in these difficult times, contributions are harder to come by, and the basic life of an independent advocacy organisation such as ours becomes problemmatic.
We need your help! By donating to Sightlines Initiative, you will be enabling a quiet revolution for change.
You can download our GiftAid form and email it back to us, which means that we will receive an extra 25% on top of your donation. Click on the image to the right to get the form. You will find our charity account details on th form, for you to make a direct donation via your BACS when you return the form to us.
Alternatively please click on this Secure Page for our Donations Portal (this incurs an administrative surcharge, so we don't receive the full 25%, which is why we've set up the form alternative.)