Learning to Live Well Together: Free Introduction
A free introduction to our summer conference series investigating the shaping of education from ethics of relationship & listening.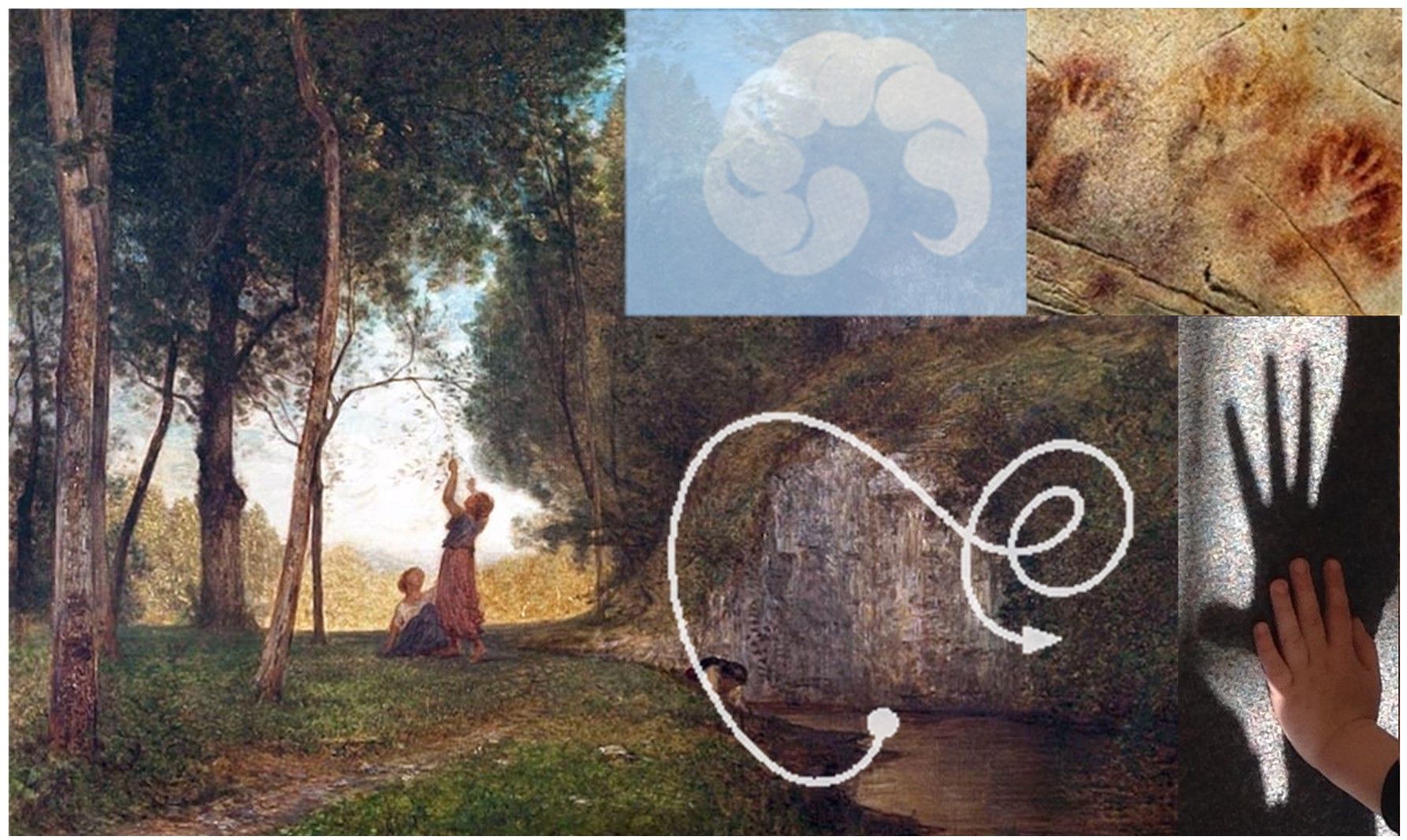 Education in England, including early childhood education, is increasingly narrow, instrumental and technical, subject to a culture of managerial accountability obsessed with targets, testing and readying, and that sees nurseries and schools as 'outcome factories'. In the words of Sir Ken Robinson, "we are living with a construct of education based on an outdated model of training for an industrial, growth economy…capacity for divergent thinking deteriorates with schooling…children alienated, not engaged, lacking aesthetic experience." Changing Educational Paradigms
Emphasis is on the individual and on an educational norm of transmitting pre-determined information and skills from educator to child.
But other types of relationship are available. Great educators, such as Reggio Emilia's Loris Malaguzzi, have built their education on the importance of groups, of dialogue and listening, of creativity and research, and of children and adults working together to co-construct meaning and empathy. Instead of a pedagogy of transmission and conformity, they have chosen a pedagogy of collaboration, conviviality, democracy and enquiry: this is the heart which will be exploring in our June - September conference series.
This session is an introduction (with free registration) to the ideas which we will be exploring in the series. This introduction will be by Prof. Peter Moss, ioE; Robin Duckett, Sightlines Initiative; Greta Ellis & Cathering Reding, Kirkoswald Primary School; Louise Lowings, Madeley Nursery School; Rachel Oakshott-Evans, Growing Places Early Years Centres.
Conference presenters & dates
Dr. Lorenzo Manera, Reggio Emilia, Italy - Tues 6th July, 4pm (uk times)
Professor Colwyn Trevarthen, Edinburgh - Tues 13th July, 4pm
Dr. Iain McGilchrist, UK - Tues 7th Sept, 4pm
Harold Göthson & Malin McConnachie, Stockholm, Sweden - Thurs 9th Sept, 4pm
Dr. Satish Kumar, UK - Tues 14th Sept, 4pm
Dr. Lesley Rameka, Waikato, New Zealand - Thurs 16th Sept, 7pm (uk time)
Discussion session - Tues 21st Sept, 4pm
You can read more about our invited speakers and the themes of their presentations in 'More Details.'
A panel of educators and others from Sightlines Initiative Network will follow the series and offer their thoughts and perspectives at the close of the series. If you would be interested in being a designated participant in this panel, please get in touch.
Register now ~ we will send participants useful reading and video links in preparation.
---
Introducing the series presenters:
Prof. Colwyn Trevarthen: the Humanness of conviviality in learning
How do we live to learn life together? What are our impulses and feelings that guide a sympathetic friendship? Young children are our partners and teachers from before birth through all stages of growth in body and life activities. I see the two-way expressions of feelings for life between an infant and their mother as a 'system'; a wonderful example of a shared ecologies such as those Darwin celebrated in cooperative communities of different forms of life.
I will focus on both aesthetic and moral feelings and their expectations in company.
After training as a biologist in New Zealand at Auckland University College and Otago University, Colwyn Trevarthen researched infancy at Harvard in 1967, working with Jerome Bruner.
Trevarthen has published on brain development, infant communication and emotional health. He believes that very young babies rapidly develop proto-cultural intelligence through interacting with other people, including in teasing fun play. For instance he has demonstrated that a newborn has an innate ability to initiate a dialogic relationship with an adult, and then build up this relationship through eye contact, smiling, and other holistic body functions rhythmically and cooperatively.
Harold Göthson: Connected values – democracy in the practice of education: steps in reality; what can democracy imply?
Harold Göthson is a social scientist who has followed the Swedish preschool's growth as a preschool director, teacher educator and municipal child care strategist. He participated in the Preschool Pedagogical Program before he in 1992 became one of the founders of the Reggio Emilia Institute. Since 2011, Harold Göthson has been a director at Loris Malaguzzi center of Reggio Emilia.
Dr. Lorenzo Manera: Reggio's theory of interactivity and relations - Historic and theoretical connections and lived implications
Lorenzo Manera is a postdoc fellow in Aesthetics and Pedagogy in the Department of Education and Human Sciences of the University of Modena and Reggio Emilia. He is a member of the Italian Society of Aesthetics, and Executive assistant for the PhD in "Reggio Childhood Studies", promoted by the Department of Education and Human Sciences of the University of Modena and Reggio Emilia and Fondazione Reggio Children.
Satish Kumar: inhabiting a relational life
A former monk and long-term peace and environment activist, Satish Kumar has been quietly setting the global agenda for change for over 50 years. He was just nine when he left his family home to join the wandering Jains, and 18 when he decided he could achieve more back in the world, campaigning for land reform in India and working to turn Gandhi's vision of a renewed India and a peaceful world into reality.
Inspired in his early 20s by the example of the British peace activist Bertrand Russell, Satish embarked on an 8,000-mile peace pilgrimage. Carrying no money and depending on the kindness and hospitality of strangers, he and a colleague walked from India to America, via Moscow, London and Paris, to deliver a humble packet of 'peace tea' to the leaders of the world's then four nuclear powers.
He continues to teach and run workshops on reverential ecology, holistic education and voluntary simplicity.
Founder: Small School, Hartland; Human Scale Education; Resurgence magazine; Schumacher College
Author: No Destination; You Are, Therefore I Am: A Declaration of Dependence; The Buddha and the Terrorist; Earth Pilgrim; Soil, Soul, Society and Elegant Simplicity.
Hon Doctorates: Law (Plymouth; Literature (Lancs); General Doctorate (Suffolk.) Oxfam Ambassador; vice-president RSPCA
Dr. Lesley Rameka: The ethics and formative experiences of Te Whariki, New Zealand's Early Childhood Education vision document, in New Zealand's culture today.
Dr. Rameka is a colleague at Waikato University, a kaupapa Maori researcher, who developed kaupapa Maori assessment for learning resources , was a member of the group refining Te Whariki in 2017, and has done very interesting research in kohanga reo, Maori bilingual centres and general ECE centres over a long period of time: she brings new insights from an indigenous perspective.
Dr. Iain McGilchrist: Dividing the brain to conquer and control: the dimming of sensibility in the making of western world
Dr. Mcgilchrist is committed to the idea that the mind and brain can be understood only by seeing them in the broadest possible context, that of the whole of our physical and spiritual existence, and of the wider human culture in which they arise – the culture which helps to mould, and in turn is moulded by, our minds and brains.
He has been Lecturer in English at Oxford University; Clinical Director of London NHS Acute Mental Health Services; Research Fellow in neuroimaging atJohns Hopkins Hospital in Baltimore, USA; leader of Community Mental Health Team in south London.
His books include Against Criticism (Faber), The Master and his Emissary: The Divided Brain and the Making of the Western World (Yale UP), The Divided Brain and the Search for Meaning; Why Are We So Unhappy? (Yale UP), and Ways of Attending (Routledge).
---
We have choices to make about the future direction for education and what we want for our children, and to be able to make choices we need to articulate the possibilities. We have choices to make about the foundations we build our education on and what ethics should underpin these.
Education can continue down the path of transmission, control and individualism and the utilitarian values of growth. However there's a growing social realisation that these mores are essentially damaging, and certainly not core to the way humans are born to learn.
Instead we can turn to richer foundations for questing for meaning and understanding, more participatory and more respectful of diversity and potential with the educational environment being designed to work with the natural 'zests' of humans to enquire, to make sense of the world, and to do so in relationship with others and the innumerous elements of the world we depend on and of which we are a part (See Sightlines Initiative Principles.)
Where this direction has been wholeheartedly embraced we see children eagerly engaged together in sophisticated and reflective project work, displaying a rich emotional, poetic understanding hand in hand with meaningful technical knowledge. Nurseries and schools become places of research, where educators and children are engaged together in co-constructing learning experiences.
There is much to be described and envisioned – from the language in which we speak, the ways we see and hear and relate, to how we do it and our valuing of time and recognition of the many competences both of children and adults.
Taking this path needs preparedness and intent. It needs good companions, new stories, new shoes, and new eyes.
Dates, Details & Booking
Date
Tuesday 29th June 2021
Presenters

Prof. Peter Moss, Institute of Education, London

Robin Duckett, director, Sightlines Initiative

Louise Lowings, Head, Madeley Nursery School

Catherine Reding / Greta Ellis, teacher/Head Kirkoswald Primary School

Rachel Oakshott-Evans, Pedagogical Manager, Growing Places Nurseries

Please Note:
Recorded sessions: to support the participation of registrants in other time zones, we will be making a recording of this session available to registrants.
The online platform will be Zoom: the link will be issued on the previous working day.
The series will begin in July. Contributors will include Professor Colwyn Trevarthen, Edinburgh; Dr. Lorenzo Manera, Reggio Emilia, Italy; Harold Göthson, Stockholm, Sweden; Dr. Satish Kumar, UK; Dr. Lesley Rameka, Waikato, New Zealand; Dr. Iain McGilchrist, UK.
Times
4 - 5.30 p.m.
Location/Map
online